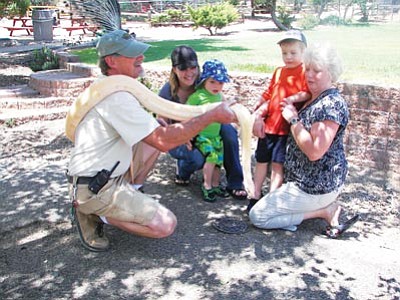 Courtesy HPZSHeritage Park Zoological Sanctuary visitors get to pet Amarillo the python. Below, Amarillo enjoys some cool grass.

Stories this photo appears in:
Snakes have always featured heavily in histories and legends of cultures all over the world, from the serpent in the Garden of Eden to Quetzalqoatl, the plumed snake of the ancient Aztecs.
By Special to the Courier
November 21, 2012