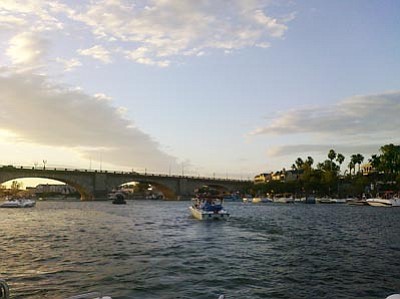 Courtesy photoBoats cruise on the Colorado River's Lake Havasu. A five-year deal with Mexico will mean an additional one-time allocation of nearly 100,000 acre-feet of water to the U.S.
Stories this photo appears in:
WASHINGTON - Business and environmental groups both hailed an agreement Tuesday that will allocate more Colorado River water to the U.S. in exchange for helping Mexico repair earthquake-damaged irrigation canals, among other provisions.
By By CALE OTTENS<br>Cronkite News Service
November 20, 2012