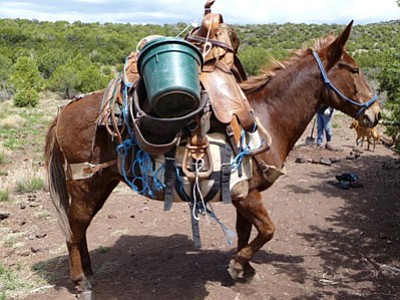 Renamed McCabe, this Molly mule substitutes as the new Dewey-Humboldt Historical Society's mascot. The 16-year-old pack mule belongs to Kevin Leonard who says she's in her prime as mules live to be 30 or older.
Courtesy Photo
Stories this photo appears in: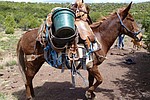 Kevin Leonard, owner of a 16-year-old Molly mule, said his pack mule Judy "has more miles on her than any other mule in Yavapai County."