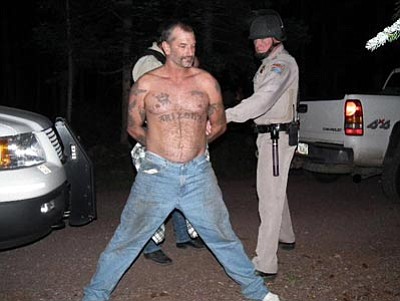 The Associated PressU.S. Marshals take John McCluskey into custody Aug. 19, 2010, at an eastern Arizona campground on the Apache-Sitgreaves National Forest.
Stories this photo appears in:
ALBUQUERQUE, N.M. (AP) - One of three inmates who broke out of an Arizona prison and a woman who helped them escape pleaded guilty Friday in the slayings of an Oklahoma couple who were carjacked in New Mexico while the escapees were on the run.