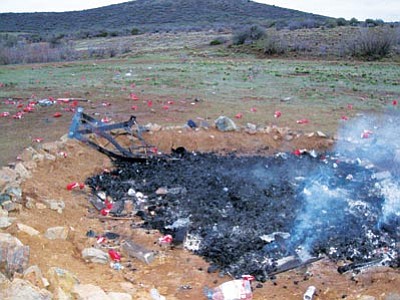 YCSO/Courtesy photo
Plastic cups and beer cans litter the scene of a Saturday night after-prom party attended by more than 150 high-school-age students. Sixty-five of the participants, all under 21 and some as young as 15, were detained.

Stories this photo appears in: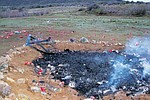 Yavapai County Sheriff's deputies responding Sunday morning to a medical call on Iron King Road found more than 150 high-school-age students involved in an alcohol-fueled prom "after-party."At about 3:45 a.m., deputies were called to an area 6 miles from Highway 69 on Iron King in response to a report of a male lying in the roadway, said YCSO spokesman Dwight D'Evelyn, adding that they found him in the road "in an extremely intoxicated condition." Nearby, the officers discovered a large party involving more than 150 teenagers.