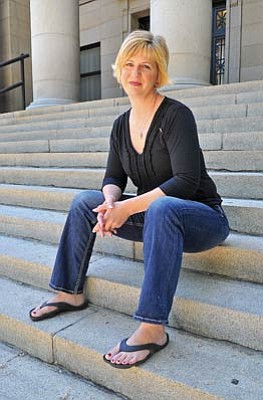 Matt Hinshaw/The Daily CourierDina Mountcastle sits on the Yavapai County Courthouse steps Wednesday morning in Prescott. Mountcastle is one of the speakers at this Sunday's 9-11 remembrance ceremony. She was exiting a subway in New York when the World Trade Center buildings were hit.

Stories this photo appears in: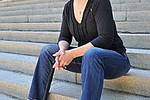 On Sept. 11, 2001, Dewey resident Dina Mountcastle suddenly found herself grasping the hands of a complete stranger.The two women were familiar to each other only because they frequently rode the same subway train to work in the financial district of New York City.They emerged from their subway stop just as the first plane hit the World Trade Center."We didn't know it was a plane," Mountcastle said. "We thought it was a bomb."