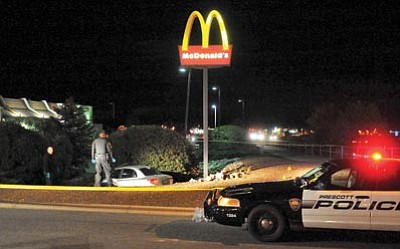 Matt Hinshaw/The Daily Courier
Prescott Valley police officers and detectives survey the scene in front of McDonald's after an alleged carjacking that started on Gurley Street in Prescott.
Stories this photo appears in: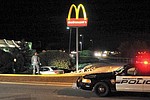 An alleged carjacking at gunpoint in Prescott Friday evening ended in Prescott Valley when the suspect lost control of the car and landed in a drainage culvert on the McDonald's property at the corner of Lake Valley Road and Highway 69. The name of the suspect, who was taken into custody after the incident, was not available by press time Friday.