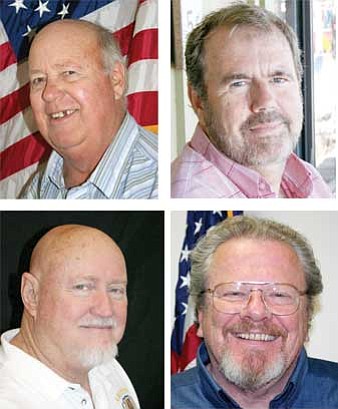 Clockwise from top: New D-H Mayor Terry Nolan, and councilmembers Mark McBrady, John Dibble and Dave Hiles. FilePhotos/Sue Tone
Stories this photo appears in:
Terry Nolan garnered nearly 62 percent of the vote Tuesday evening in unofficial election results to win a term as Dewey-Humboldt's mayor. Five hundred sixty three people voted for Nolan. Runner up Nancy Wright won almost 38 percent of the vote, with 346. A total of 911 people voted for one of the two mayor candidates, with one write-in vote making it a total of 912.