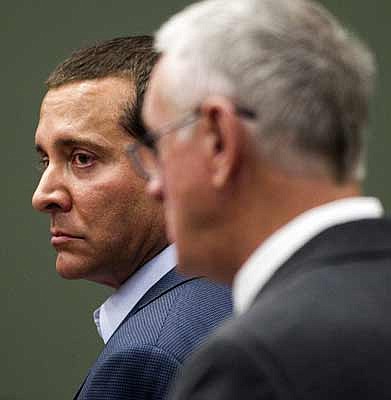 Tom Tingle/The Associated PressJames Arthur Ray, left, and his attorney, Thomas Kelly, right, stand in the courtroom of Judge Warren R. Darrow, in the Yavapai County Courthouse in Camp Verde Wednesday. The sweat lodge trial that has been going on for months was handed to the jury Tuesday.

Stories this photo appears in: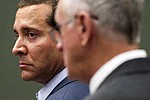 After little more than seven hours of deliberation, jurors found James Arthur Ray guilty of negligent homicide, a lesser-included offense.Ray, 53, was charged with manslaughter for the October 2009 deaths of Kirby Brown, James Shore and Liz Neuman, who passed away after a Ray-led sweat lodge ceremony at the Angel Valley Spiritual Retreat Center near Sedona.Ray's trial, before Judge Warren Darrow, began with jury selections on Feb. 15, with opening statements coming on March 1.