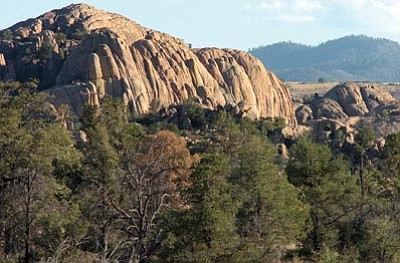 The Daily Courier/fileThe Granite Dells tower above the trees as the sun sets.
Stories this photo appears in: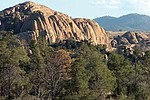 Prescott's most iconic landmark — the Granite Dells — is threatened by Arizona Eco Development's (AED) plans to build more than 600 homes and a private resort at the historic Point of Rocks Ranch.
By JOE TRUDEAU, Special to the Courier
June 20, 2018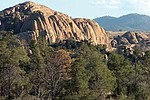 Driving through the Granite Dells every day, as many tri-city-area residents do, there is a tendency to take the area for granted, say its advocates.