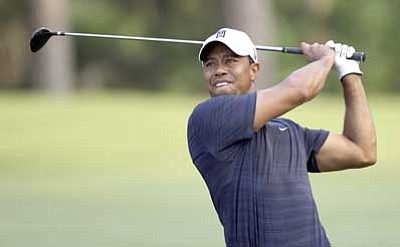 Chris O'Meara/The Associated Press
Stories this photo appears in: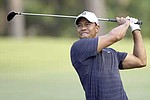 HOLLYWOOD - God bless America, and how's everybody? Tiger Woods was reported to be entering next week's Bridgestone to prepare for the PGA Championship. He's lost his endorsements, his wife, his swing coach and caddie. Tiger is so desperate to win a major title he's at the driving range each morning practicing his Irish accent.