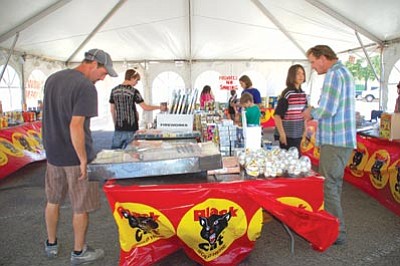 Joanna Dodder/The Daily Courier
Shoppers check out the fireworks at a temporary tent in Prescott Friday.
Stories this photo appears in: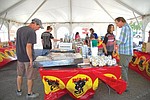 "If you light it, we'll cite it."That's the fireworks slogan Prescott officials are stressing this Independence Day Weekend, and other fire officials in this region are sounding similar alarms.They're trying to clarify what can be a confusing situation during the first Fourth of July holiday in modern history in which Arizonans can buy consumer-grade fireworks. The 2010 law took effect Dec. 1.