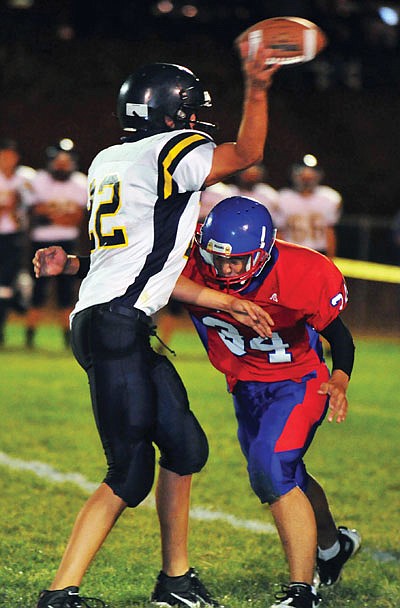 File photos courtesy Les Stukenberg
Atkerson rushed for 2,081 yards on 242 carries and had 32 touchdowns in 10 games including the playoffs in 2010. Right, Justin Allen, No. 34, makes a tackle.
Stories this photo appears in: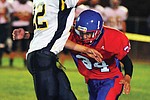 For the first time this fall, Mayer joins fellow Yavapai County teams Orme, Bagdad and Ash Fork in the Arizona Interscholastic Association's (AIA) newly minted Division VI of the state's small-school football programs.The 36-team division represents only one of six groupings in AIA's recent across-the-board realignment of all its schools in the five former classifications.