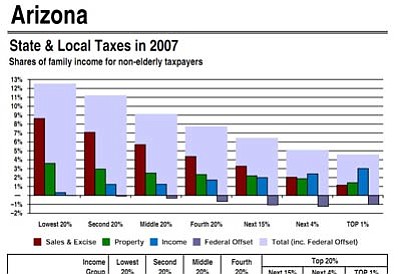 This chart from the Institute on Taxation & Economic Policy shows how Arizona tax burdens fall.
Stories this photo appears in: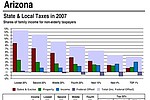 Over the next year, tax laws will likely change, nationally and in the state. As that occurs, we need to have firmly in mind that, for state taxes, low- and middle-earners pay much more of their income in taxes.