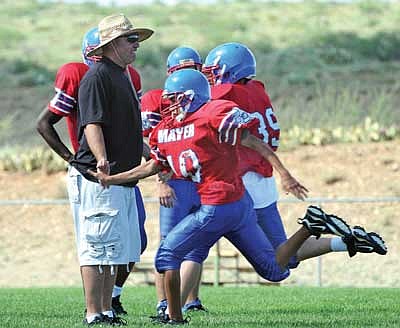 Photo courtesy Brett SoldwedelMayer High School Wildcats football coach Rick Lashley stands in as the finish line for Luke Vallo, No. 10, and Larry Hawkins, No. 39, during sprint drills in 2010 pre-season practice. Lashley said Mayer is changing some of its defense and offense schemes this season.
Stories this photo appears in: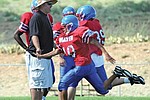 The Mayer football team just finished its two-a-day training camp this past week and heads into the 2011 season with high hopes for senior quarterback Grant Samsill."I'm hoping Grant Samsill comes around at quarterback," MHS coach Rick Lashley said. "He went to a few camps and he started to get a little better; he just needs to continue to work."