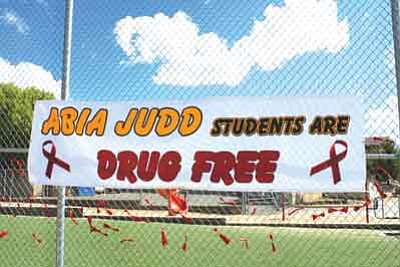 MATForce/Courtesy photo
During the school's Red Ribbon Week activities, Abia Judd Elementary students tied ribbons to their school fence as part of their pledge to live drug-free.
Stories this photo appears in: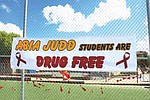 Abia Judd Elementary School celebrated Red Ribbon Week with the help of the Prescott community, including the Abia Judd PTA, Abia Judd parents, teachers, MATForce, and the Yavapai County Sheriff's Office."Red Ribbon Week is a great way to remind students about making good choices for themselves, which includes living drug-free," said Principal Larry Peterson of Abia Judd. "I want to thank our Abia Judd PTA, parents, teachers, MATForce and the Sheriff's Office for helping bring this important message to our students."
By The Daily Courier
October 29, 2010