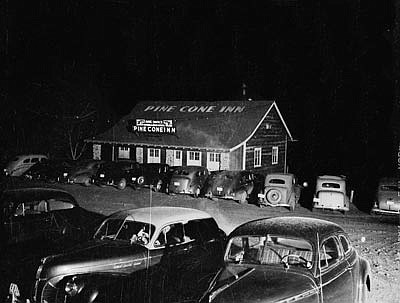 Courtesy/Sharlot Hall MuseumThis is how the Pine Cone Inn looked in 1935. Located at the south end of Prescott off White Spar Road, many people remember the Inn as "the place to go."
Stories this photo appears in: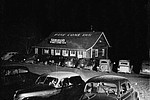 Martha Duck-Shipley, 76, started frequenting the Pine Cone Inn when she was 18 years old."My sisters were WWII war-time brides, and I started going with them - I was probably on a date," she said. "I knew about it and everyone was familiar with everyone."One night around the fall of 1955, Duck-Shipley's dinner took an unexpected turn.