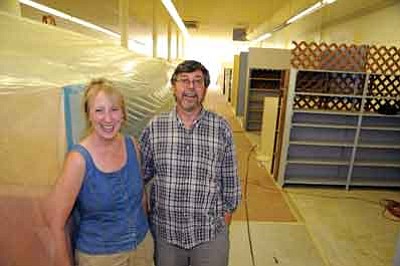 Brett Soldwedel/The Daily CourierLaura and Fred Hughes are ecstatic about the renovation of their retail space in downtown Prescott on Wednesday. They are developing about 65 individual spaces to lease, creating an emporium with artists, jewelers, antiquers and other vendors.
Stories this photo appears in: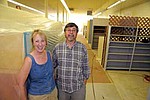 A new trend is catching on in the tri-city area.People such as Fred and Laura Hughes are taking formerly vacant buildings and turning them into mini shopping centers. The Hugheses are transforming the old Prescott Antiques & Crafts Market into the Cortez Street Emporium at 115 N. Cortez St. The plan is to offer people a potpourri of shopping options including collectibles and vintage items in 5,700 square feet of space.