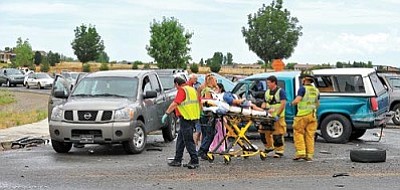 Matt Hinshaw/The Daily Courier<
Stories this photo appears in: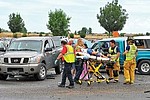 Witnesses told police that the driver of a tan Chevy pickup truck allegedly ran a red light at the intersection of Viewpoint and Highway 89A Friday afternoon, causing the driver of another pickup to broadside him, Prescott Valley Police spokesman Sgt. Brandon Bonney said. The driver of the second truck was driving through the intersection on the green light, Bonney said.