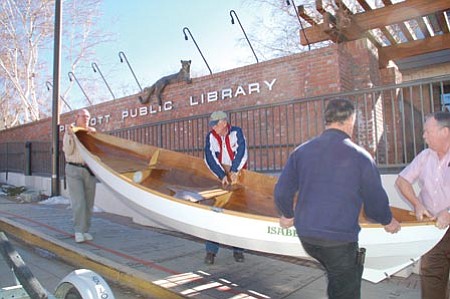 Bruce Colbert/The Daily Courier
Prescott Sailing Club members, from left, Rod Moyer, Jack Seggie, Gary Worob and Dale Carrere carry Seggie's handmade sailboat, the "Isabella," into the Prescott Public Library Sunday. The boat - along with sailing gear, photographs and model ships - is on display through the end of January.
Stories this photo appears in: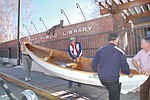 PRESCOTT - "Who'd have thunked it," a startled woman said Sunday while visiting the Prescott Public Library."Huh," was about all a man could muster to say when he saw what startled her.