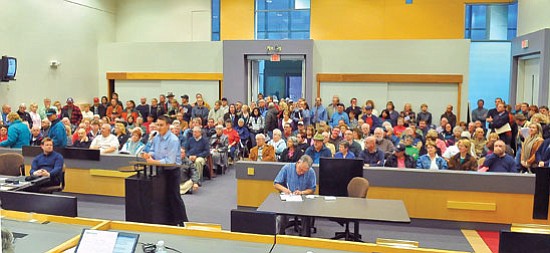 Prescott Valley residents fill the council chambers Thursday night, Jan. 28, during a Town Council meeting in Prescott Valley. Representatives from Elliot D. Pollack and Co. discussed the economic impact the proposed private prison could have on Prescott Valley. Many residents spoke, mostly in opposition to the prison, in the public comment session at the end of the meeting. Those in favor of the prison say the public process has been halted by council actions.
Photo courtesy Matt Hinshaw
Stories this photo appears in: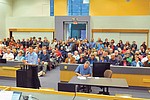 The future of a proposed private prison off Fain Road remains uncertain days after a majority of the Town Council said they oppose the location.
By Ken Hedler
February 3, 2010