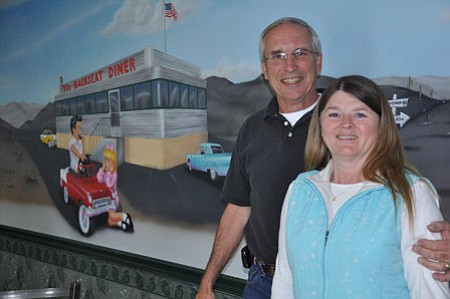 A 50s era mural covering one entire wall is part of the new 50s decor at Jerry and Robbin Schultz' 50's Backseat Diner in Cordes Junction.
BBNPhoto/Heidi Dahms Foster
Stories this photo appears in: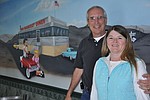 Jerry Schultz entered his Cordes Junction diner about four months ago and sampled one of his own burgers. "I didn't think it was that good," he said. His reaction started the ball rolling for a complete renovation of the former C.J. Diner, now the 50's Backseat Diner, and on Saturday, they will celebrate the change in a big way.