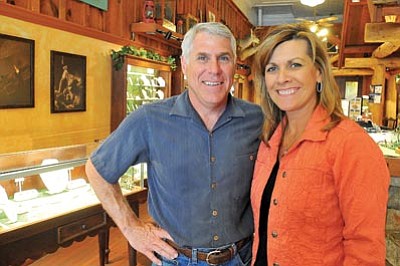 Matt Hinshaw/The Daily Courier
Dave and Sherrie Rabellino have owned and operated The Artful Eye Jewelers in Prescott for the past 15 years.

Stories this photo appears in:
Q & A with Dave and Sherrie Rabellino, owners of Artful Eye Jewelers at 124 S. Montezuma St. The store is open from 10 a.m. to 5:30 p.m. Mondays through Fridays and from 10 a.m. to 5 p.m. Saturdays. 445-5570; www.arfuleyejewelers.com.