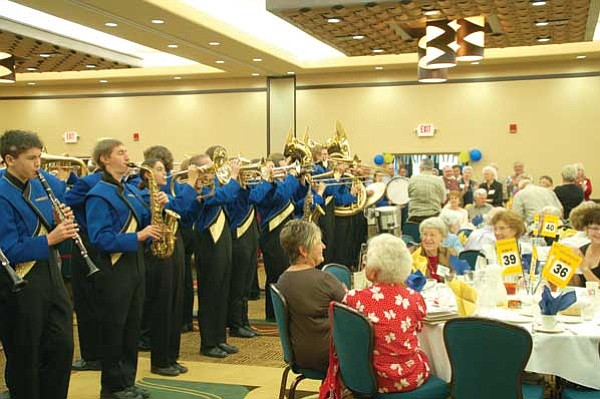 Paula Rhoden/The Daily Courier
The Pride of Prescott High School Marching Band kicks off the PHS Half-Century Club luncheon on Sept. 24. The band played a variety of songs, including the PHS Fight Song.
Stories this photo appears in: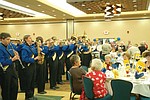 The graduates of the Prescott High School Class of 1959 are the newest members to the PHS Half-Century Club, which met Sept. 24 at the Prescott Resort for its annual luncheon.The Class of 1958, which joined the club this past year, hosted the luncheon, and welcomed its newest members.