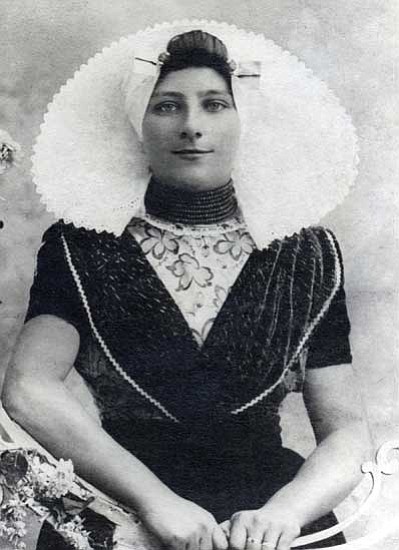 Courtesy/ Leslie Womack
Genealogists from the Northern Arizona Genealogical Society found this photo of Leslie Womack's great-grandmother, Mary Hoogerwert Van Duivendyk, while researching Womack's ancestors.
Stories this photo appears in:
PRESCOTT - Six weeks ago, Leslie Womack did not know her parents' birthdays.Now, she knows not only their birthdays, but also the names and birthdays of seven generations of her ancestors."Seeing this book, I don't think this genealogy stuff is so nerdy anymore," Womack said while flipping pages that detail her family history.