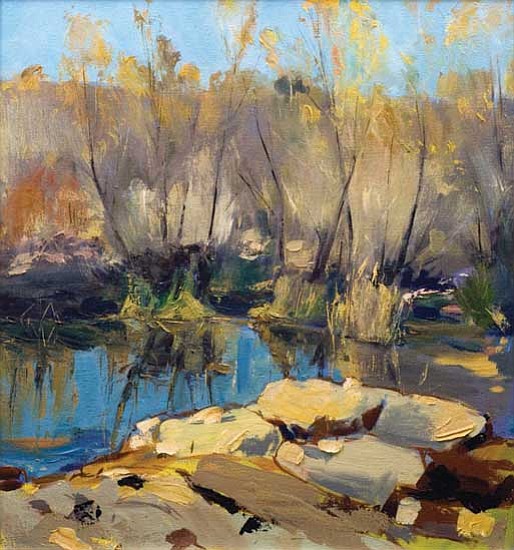 Courtesy photo
Artist Clive Pates found his passion in painting landscapes. Two of his works are part of the Phippen Museum's "Greatest Earth on Show" exhibition that opened on Oct. 3.

Stories this photo appears in:
"It's a dance for me," said artist of great renown John Henry Waddell as he gestured to illustrate his movements when he creates an image on canvas.As he spoke, Waddell was standing alongside his "River Runs West, Clouds Moving East" pastel drawing that is one of many works adorning the walls of the Phippen Museum during its "Greatest Earth on Show" exhibit.
By By KAREN DESPAIN
October 8, 2009