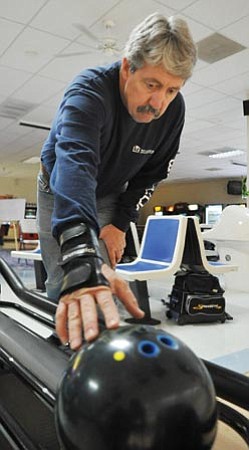 Les Stukenberg/The Daily Courier
One activity that Phil Phillips enjoys is bowling since getting treatment in Germany for his Parkinson's disease.
Stories this photo appears in: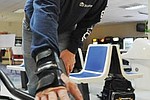 PRESCOTT - Two years ago, Aubra "Phil" Phillips just about had enough of living with Parkinson's disease."I was about ready to commit suicide," he said from his Prescott Valley home. "I was stumbling around, falling, had the shakes and I slurred my words."Today, after two stem cell transplant surgeries at the XCell-Center in Cologne, Germany, Phil walks and talks like any other healthy, articulate 59-year-old grandfather.