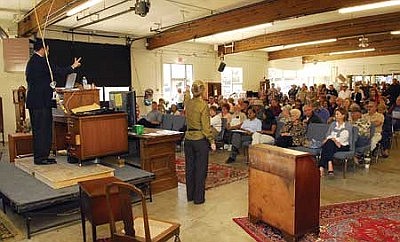 Kirk Vogel, auctioneer for Batterman's Auction & Gallery, works to sell properties during a Saturday auction at the old McIlvain building on Gurley Street. File photo/ The Daily Courier
Stories this photo appears in: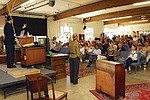 It's a question Kurt Vogel gets countless times. People ask Vogel what a particular belonging is worth, sometimes without having it to show him.