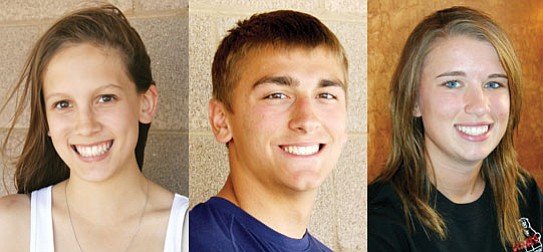 From left, Andrea Felipe, Nate Noel and Jessica Scott collectively earned $780,000 in military scholarships during their careers at Bradshaw Mountain High School. Felipe will begin her studies at the University of New Mexico; Noel at the Naval Academy in Annapolis, Md.; and Scott at Syracuse University in New York.
TribPhotos/Sue Tone
Stories this photo appears in: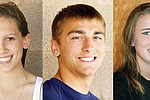 Three Bradshaw Mountain High School seniors received serious scholarships from different branches of the U.S. military, with one graduate, Nathan Noel, heading off to the U.S. Naval Academy in Annapolis, Md.Noel earned the appointment and a Naval Academy scholarship worth $350,000 after a long process that began this past August.