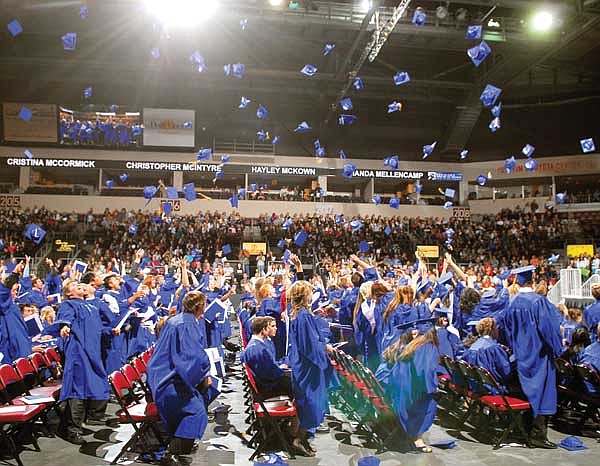 The Daily Courier/Matt Hinshaw
Prescott High School seniors celebrate at Tim's Toyota Center May 23, 2008, during the Class of 2008 Commencement Ceremony in Prescott Valley. A plan to hold graduation at Tim's in 2009 has caused an uproar with students and parents.
Stories this photo appears in: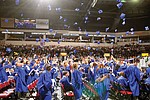 What the Prescott school district administrators thought was a logical decision has gotten students in an uproar.A few months ago, Prescott High School Principal Totsy McCraley and district administrators agreed to move senior graduation to Tim's Toyota Center so the district could finish a quarter-million-dollar bleacher renovation project before monsoon season sets in.