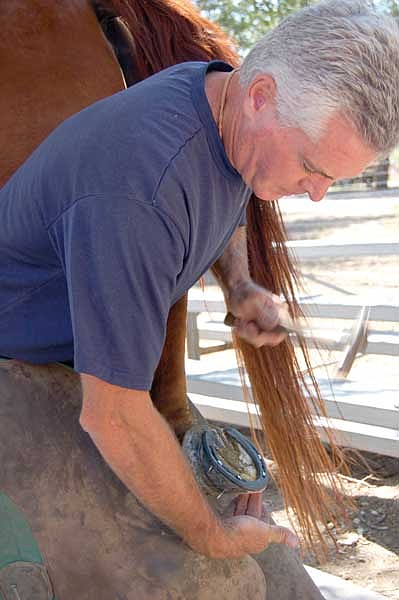 Jerry J. Herrmann/The Daily Courier
Chino Valley farrier Bob Earle shoes one of Greg Sturgis' horses at his business, Four Shoes, on Thursday. Earle will do free horseshoeing demonstrations Saturday during Territorial Days at Yavapai College's Chino Valley campus.
Stories this photo appears in: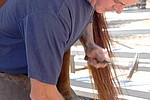 CHINO VALLEY - Horse events rejoin the 23rd Territorial Capital Days this weekend."We're real excited about Yavapai College sponsoring horse events as part of the event. These are the first horse events in the event since the rodeo left a couple of years ago," Chino Valley Area Chamber of Commerce Executive Director Ab Jackson said.