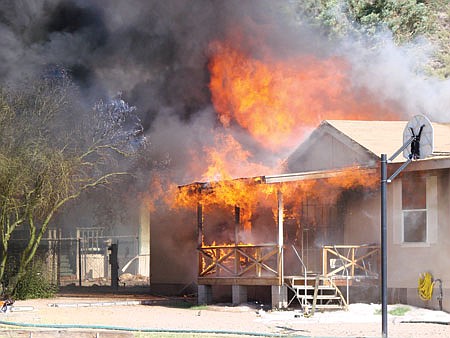 Fire completely destroyed this home on Topaz Road in Black Canyon City Saturday. A BCC captain rescued two firefighters who became disoriented in the home while fighting the fire.
BBNPhoto/Diana Baker
Stories this photo appears in: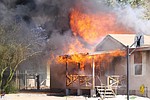 An intense fire completely destroyed a Black Canyon City home at the intersection of Squaw Valley and Topaz Roads Saturday afternoon, and put four firefighters in mortal danger.The occupants were not at home when the fire erupted around 3 p.m., said BC Fire Chief Tom Birch. Preliminary reports indicate the fire may have begun in the attic space.
By By Diana Baker
August 19, 2009