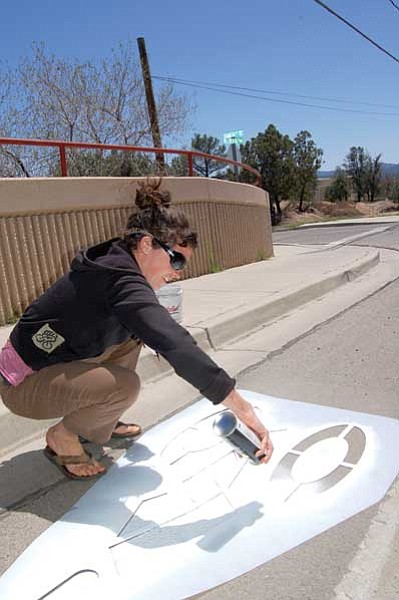 Cindy Barks/The Daily Courier
Local bicyclist Carin LeFevre applies spray paint to one of the bike symbols in the bike lane along Willow Creek Road on Sunday. LeFevre and other cyclists volunteered to freshen up the dozens of bike symbols that border Willow Creek, Prescott Lakes Parkway, and Smoketree Lane.
Stories this photo appears in: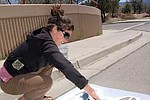 PRESCOTT - On her daily bicycle commute on the streets of Prescott, Carin LeFevre takes note of what is safe and what is not.For her and other cyclists, the faded or sometimes non-existent bike stencils that border the streets to let people know the location of bike lanes made the list of not-so-safe features.