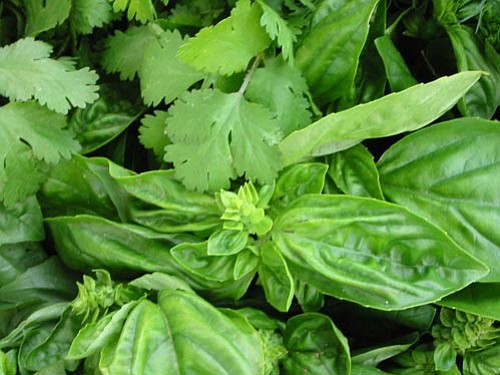 Ken Lain/Courtesy photo
Fresh, homegrown parsley (background) and basil complete many recipes, such as salsa.
Stories this photo appears in:
Garden alert! Before I get started on this week's column I need to let you know about a serious landscape problem threatening plants right now. Thrip, also called no-see-ums, are killing the foliage on fruit trees, including purple leaf plums, Bradford pears and peaches.