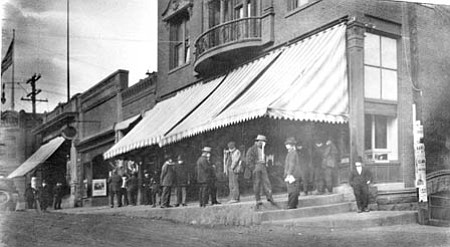 Sharlot Hall Museum/Courtesy
By mid-October 1918, 125 people had the flu in Jerome and 21, between the ages of 25 and 32, were already dead from the disease despite quarantines, canceled town functions and wearing gauze masks.
Stories this photo appears in: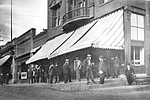 By Oct. 8, Prescott was shut down but not yet officially quarantined. The newspaper warned that there should be "no public gatherings of any sort." In Jerome, approximately 20 cases of influenza were reported. In the predominately Mormon town of Snowflake, the only physician, Dr. Caldwell, became an early influenza fatality, causing the community of 900 people to put out a call for another doctor.
By By T. Stone
September 21, 2008