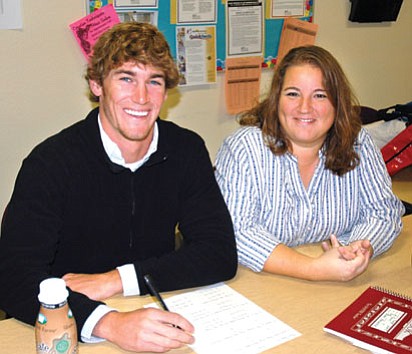 Mayer third grade teachers Grant Hendrikse and Lauren Merfeld prepare for class Monday. Their math students improved their AIMS scores by 16 percent this year.
BBCCNews/LeeAnn Lyall
Stories this photo appears in: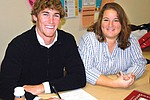 Only one other school in the state made a larger improvement in math scores than Mayer Elementary students did this year. Mayer students improved their math scores 16 percent.