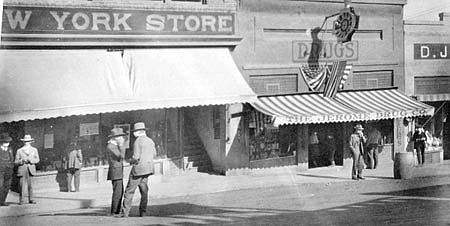 Courtesy/Jerome Historical Society
Jerome, 1918: Those who were lucky enough to avoid infection of the Spanish flu had to deal with the public health ordinances to restrain the spread of the disease. Gauze masks were distributed to be worn in public; stores could not hold sales; funerals were limited to 15 minutes and bodies piled up with a shortage of coffins, morticians and gravediggers.
Stories this photo appears in: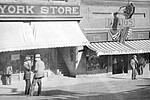 Ninety years ago, the world, in the final throes of the Great War (known today as World War I), was confronted with an influenza pandemic that ended up killing more than 50 million people worldwide - at least twice the number of those soldiers who died in battle during the war.
By By T. Stone
September 13, 2008