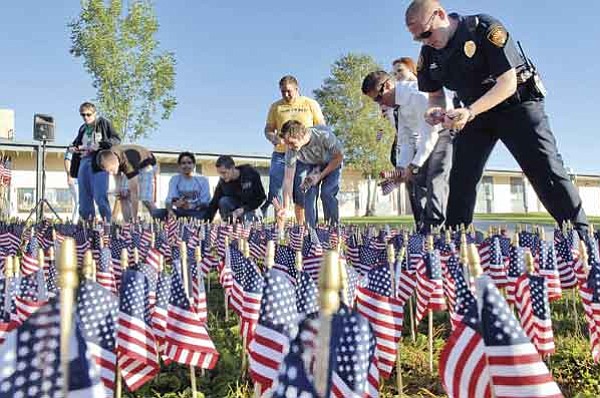 Jo. L. Keener/The Daily Courier
Prescott High students and Police place small American flags at Prescott High School Thursday morning in remembrance of those who died in the September 11 attacks on America. 2977 flags were placed at the school during the memorial ceremony.
Stories this photo appears in: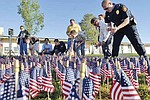 PRESCOTT - Seven years ago, they were in elementary school. Thursday, they were high school students memorializing an event they were too young to understand fully.