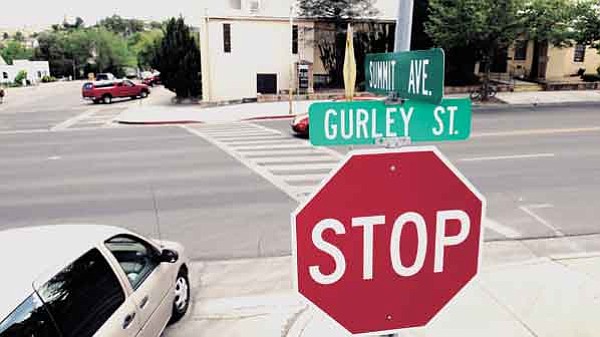 The Daily Courier/Jo. L. Keener
The crosswalk at Gurley and Summit streets is a challenge for pedestrians because of the wide street and volume of traffic. A petition is circulating seeking a traffic signal for the intersection.
Stories this photo appears in: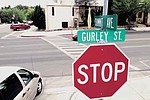 PRESCOTT - The location of the crosswalk - with Catholic Charities on one side, and the Open Door organization on the other - makes the Gurley Street/Summit Avenue intersection a magnet for pedestrians. Dozens of people regularly make their way across the downtown-area street intersection, which also is the home to a number of small businesses, as well as Sharlot Hall Museum.