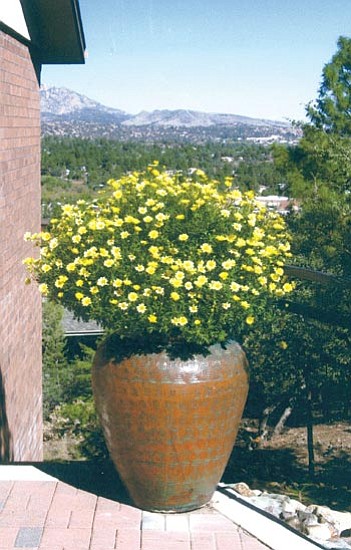 Courtesy
This photo of Euryops daisy, Europysis pectinatus, was submitted by Ben Andre, the founder of the True Value store in Prescott.
Stories this photo appears in:
If you have plants with curled leaves that appear wind- or frost-damaged, it has thrips. Also called No-See-Ums, thrips bite the leaves and suck the life out of the foliage and flowers until the leaves curl or the blossoms shrivel, then die.