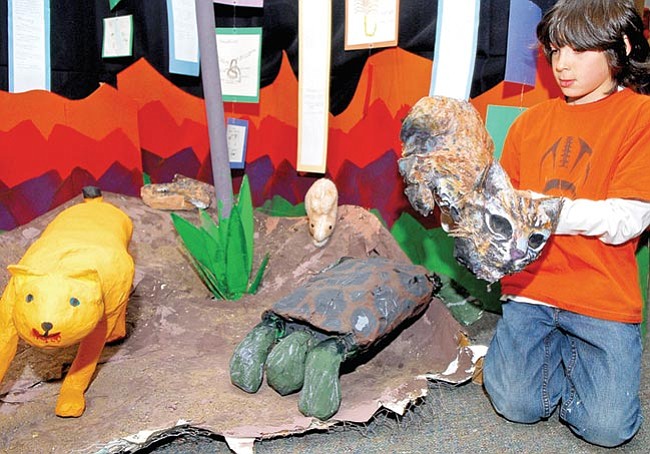 The Daily Courier/Matt Hinshaw
Graham Ludwig, 11, works on his team's habitat Tuesday morning at the Skyview Charter School in Prescott.
Stories this photo appears in: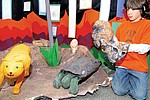 PRESCOTT - During the past two months, 49 third- through sixth-grade students at Prescott's Skyview School created a desert in one classroom, a bat cave in another and will perform as cacti, rabbits and rain for a Sonoran Desert museum and performance.The public can watch the performance and tour the museum Thursday evening in Skyview School at 125 S. Rush St. in Prescott. The performance starts at 7 p.m. "This is an interdisciplinary, thematic-based project about the Sonoran Desert," fifth- and sixth-grade teacher Scott McCreery said. "We've been working on the museum and show for about 12 weeks.