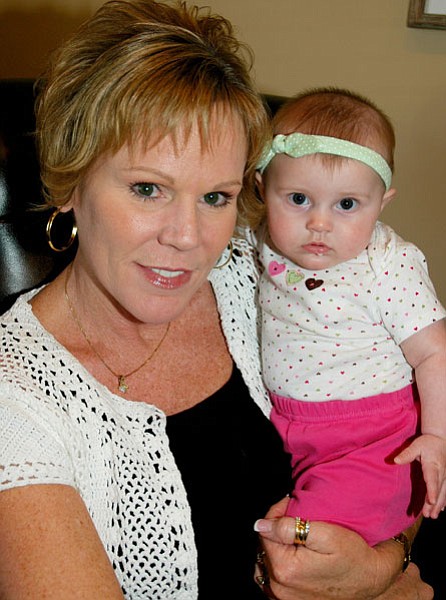 Trib Photo/Cheryl Hartz
Jeri Ann Kooiman cuddles in her Prescott Valley real estate office with the 5-month-old granddaughter, nicknamed "Hannah Montana" that she and husband Dave are raising.
Stories this photo appears in: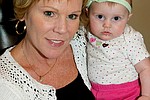 Jeri Ann Kooiman started the Hands Off Our Children program in 2001 after a man selling advertising on benches reawakened her to the vulnerability of Yavapai County's youngest residents. Kooiman said the man worked for a national organization for missing and exploited children. His niece had been abducted and murdered - by her own parents.
By Cheryl Hartz
June 25, 2008