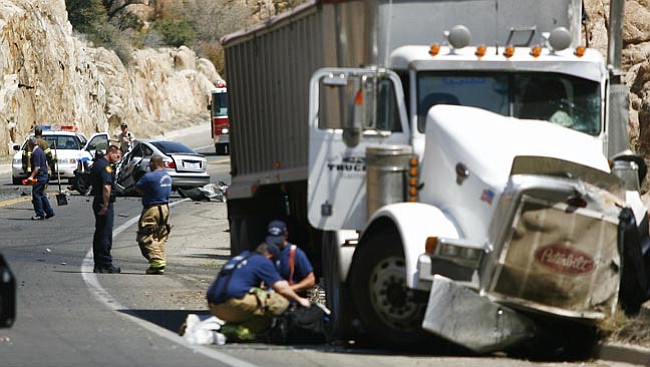 The Daily Courier/Les Stukenberg
The accident occurred on Highway 89 just north of Willow Lake Road and south of Pioneer Parkway in Prescott.
Stories this photo appears in:
Patricia Jemison, 61, of Chamberlain, S.D., died in a three-vehicle crash in Granite Dells, at 10:40 a.m. Monday, Prescott police said. The accident injured two people. A helicopter flew James Guy, 67, of Flagstaff to John C. Lincoln Hospital in Phoenix and Life Line Ambulance took Susan Barbaro, 29, of Prescott to Yavapai Regional Medical Center in Prescott for reported neck injuries, Lt. Andy Reinhardt said.
By The Daily Courier
April 21, 2008