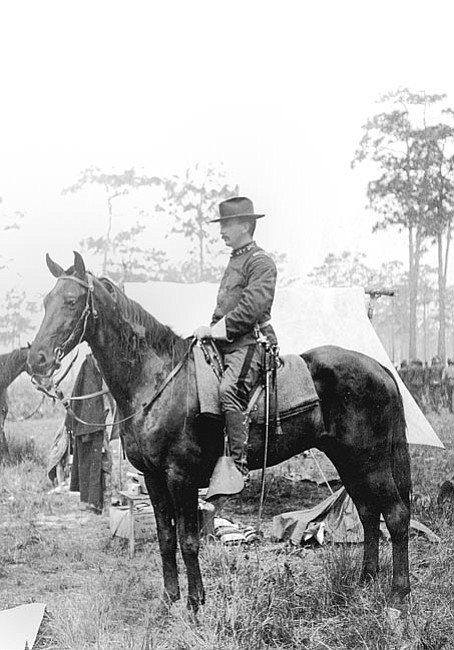 Courtesy/Sharlot Hall Museum
Capt. Buckey O'Neill rides his horse at San Antonio in 1898 while training for the Spanish-American War.

Stories this photo appears in:

William O. "Buckey" O'Neill is not a well-known historical name throughout the West, but he's well known locally as Prescott's hometown hero.The late author William McLeod Raine described Buckey as "the most many-sided man Arizona ever produced." That's quite a compliment when one ponders the wealth of fascinating characters who came to the Arizona Territory in its formative years.