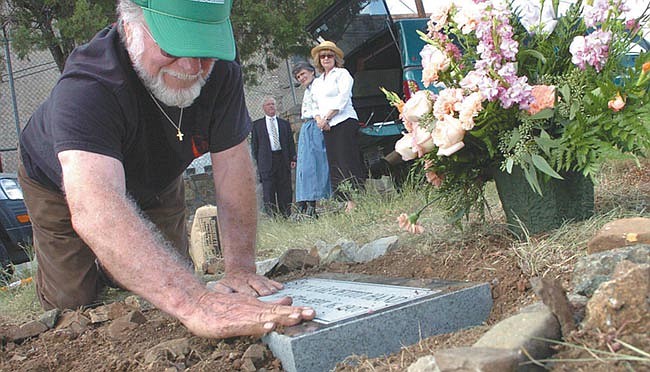 The Daily Courier/Nathaniel Kastelic
Yavapai Cemetery Association volunteer Richard Swope installs Lucy Lake Pettit Hand's new headstone at Citizens Cemetery in Prescott Sunday as Lucy's great-granddaughter Fae Houck, right, watches. With Fae is her husband Chuck and YCA President Pat Atchison.
Stories this photo appears in: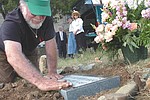 PRESCOTT - You never know what you'll find when you start looking into your family history - or where the information might lead you.In the case of Fae and Chuck Houck of California, their newly found interest in genealogy led them from California to Prescott to place a headstone on the grave of Fae's great-grandmother on the 100th anniversary of her death.