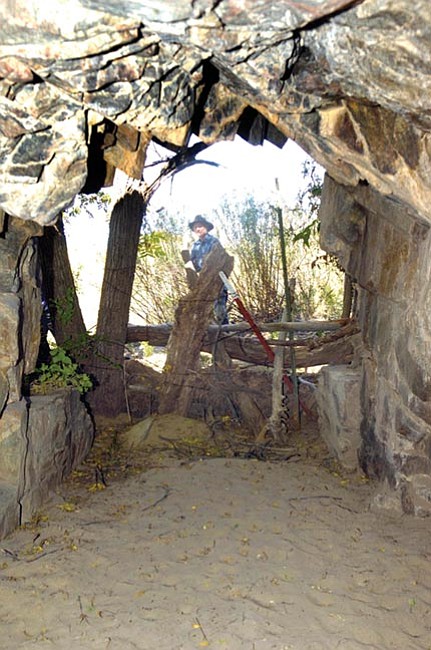 The Daily Courier/Jo. L. Keener
Walnut Grove rancher John Cooper stands Thursday at the end of the Walnut Grove Dam diversion tunnel, one of the few remnants left after the dam burst in 1890.
Stories this photo appears in: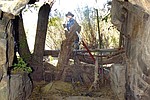 Stories of gold fever and drunken stupidity are not uncommon in Arizona's history, but perhaps only one such story led to the death of more than 100 souls. In 1890, the disastrous breach of Arizona's first major dam poured 4 billion gallons of water into a canyon above Wickenburg and killed approximately 100-150 people, although no one will really ever know how many people drowned. See more photos of the Walnut Canyon Dam.