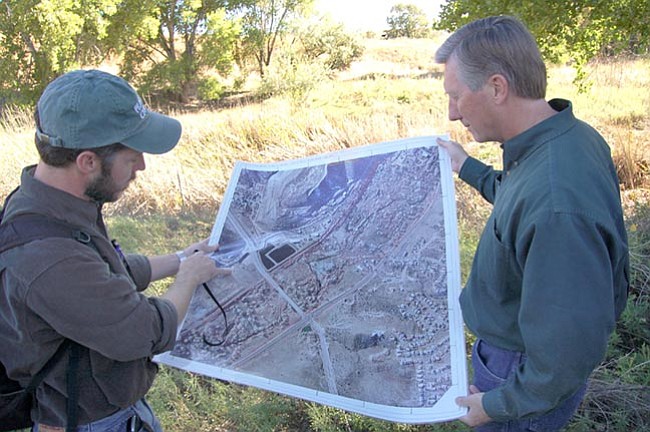 The Daily Courier/Doug CookRolling out an aerial map, Prescott Creeks Preservation Association Executive Director Michael Byrd, left, points to a location near the Watson Woods Riparian Preserve as Arizona Department of Environmental Quality Director Steve Owens looks on. This past Thursday, Byrd led a small contingent including Owens and Prescott Mayor-Elect Jack Wilson, on a tour of the preserve that Prescott Creeks is refurbishing.
Stories this photo appears in: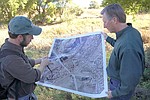 PRESCOTT - Late this past week, Prescott Creeks Preservation Association, a Prescott-based non-profit organization, announced it has collected a total of $1.4 million in state grants to restore the ecological conditions at Watson Woods Riparian Preserve.The preserve, located along the Peavine Trail off Prescott Lakes Parkway and Sundog Ranch Road, stands along a tree-lined stretch of Granite Creek, one that environmentalists and others identify as an "impaired" water body.