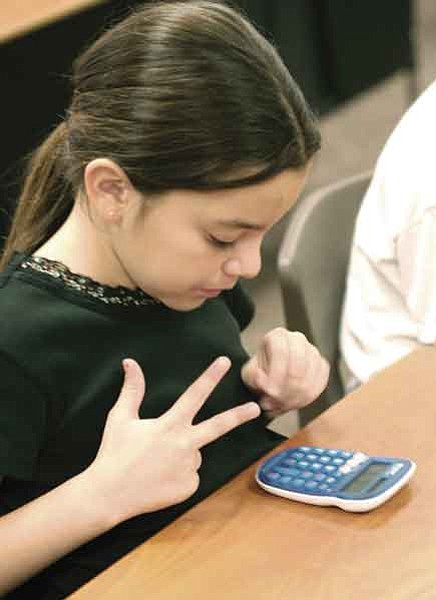 The Daily Courier/Jo. L. Keener
Nadine Juvera uses both fingers and a new calculator to complete her math quiz. Students in Humboldt Unified School District elementary schools used the new calculators to take the "Sharp Minds Math Challenge."
Stories this photo appears in: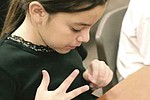 Students across Humboldt Unified School District sat at their desks Thursday and Friday this past week, staring intently at the challenge that lay in front of them - a calculator. These were not normal calculators. Instead of merely helping the kids with their math problems, these calculators were administering math quizzes.It was all part of HUSD's first "Sharp Minds Math Challenge," and it began with a new kind of calculator that serves as both a tool and a test.