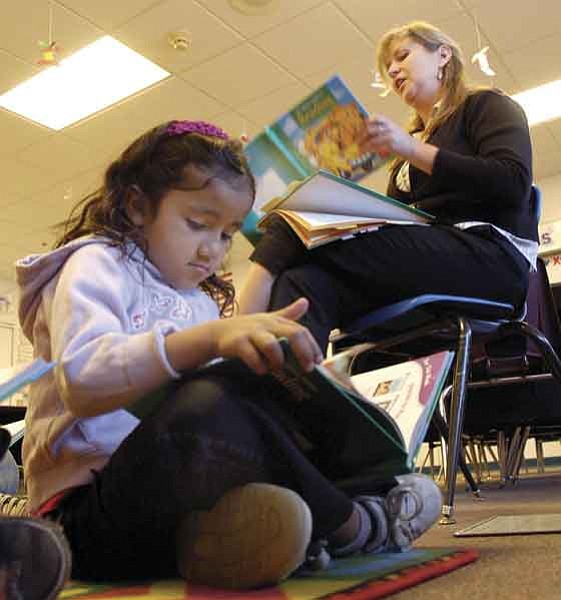 The Daily Courier/Jo. L. Keener
Iris Cardiel reads from a book Tuesday during Sarah Langham's first-grade reading program at Prescott Valley's Lake Valley Elementary School. The Reading First program supplies schools with money for professional reading development.
Stories this photo appears in:
Camilla Strassels is in her 22nd year of teaching, yet she feels that she just now is becoming the best instructor she can be.Strassels is a third-grade teacher at Lake Valley Elementary School in Prescott Valley. This is her second year at the school, and her second year working with the Reading First program.