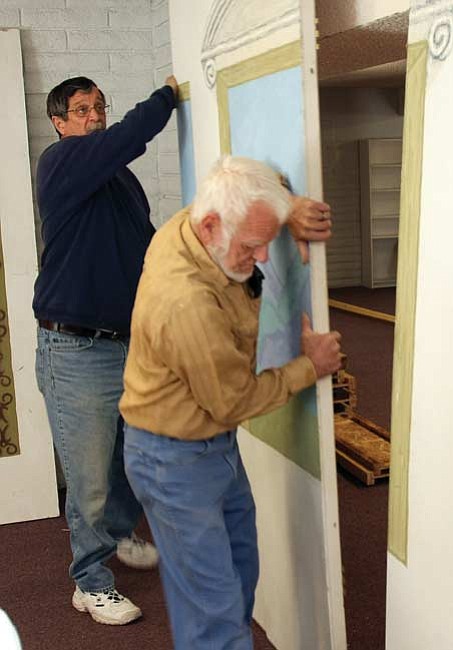 The Daily Courier/Les Stukenberg
Volunteers James MacDonald, left, and Joe Watkins move one of the dividers as they start setting up the first Prescott Area Winter Shelter for women and women with children at the Hillside Church of God on Ruth Street in Prescott.
Stories this photo appears in: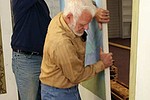 PRESCOTT - For Pastor Warren Robertson of the Hillside Church of God, the direction was clear.When he heard that a local coalition of non-profit and religious organizations was working to start a winter shelter for homeless women and children, Robertson thought immediately of the large basement space at his church's new location on Ruth Street."Jesus talked about helping widows and orphans in the Bible," Robertson said.